Hello all,
I wanted to share with you all this PREVIEW of the "Crystal Heroes" (CH) cardback for the game. This is very much a Work-In-Progress (WIP), there are still some final touches to improve visibility once printed (some elements in the picture get lost due to color filtering). Without further delay, here is it: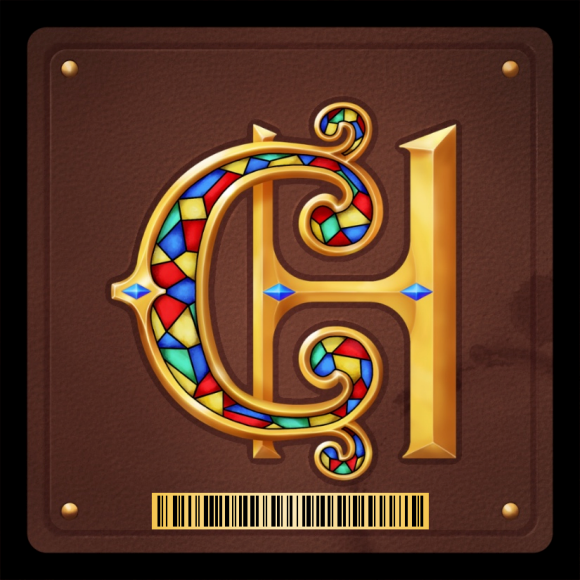 As you can see we are using Barcodes to "identify" Game Tiles for future usage such as in Tournaments, where you need to figure out the Micro Deck of each player. Even though twelve (12) Game Tiles is less than say 60 cards (Wow!) the process is the same and the Barcodes let the Game Tiles be quickly scanned and reveal which Game Tiles are being used. It also allows any configuration to be validated quickly (to ensure that the Micro Deck is valid too...)
The other reason for using Barcodes is that it is HARD to understand which Game Tiles are on the TOP of a player Micro Deck or in a Player's Hand (to the opponent). Clearly had I simply put the CODES instead of the Barcodes... It would be easy to know what Game Tile it is.
So it's a bit of confirmation acceleration and some added security for players. It's not really mean to be a "copy-protection" mechanic. We're using standard Barcodes ... There is nothing to "crack" or "solve". While it does make it harder for invalid Game Tiles to be created, the process of reverse engineering is still plausible and "knock-offs" could bypass the Barcodes even though they are providing some "basic" security.
Cheers all!