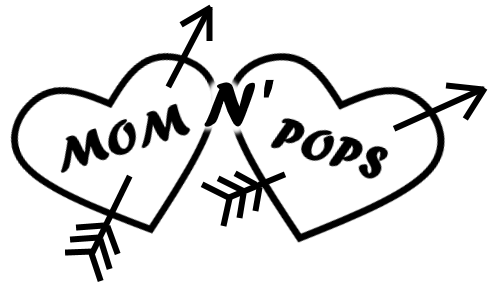 I finished up and submitted an entry to this year's Mapemounde analog game jam over at itch.io . It's a tabletop game/RPG game jam that has 10 days or so of game development, then two weeks of playing/reviewing the submissions. The general idea is always about maps in some way, shape, or form. In particular, this year's theme was, "The map is the body of a loved one."
I decided to make a storytelling/journaling game about becoming a tattoo artist. Your parents are your two Subjects, and you draw cards to indicate where on their bodies the tattoos should be placed, as well as the inspiration for the tattoo. You can mark a diagram of the tattoo on the play sheet, increase your ability scores, and then write a journal entry about the process. I also created a couple random generators for previous work history and - for later play-throughs - relationship to the player/artist.
Mom N' Pops version 1.1 has been released with updated artwork and revised rules. It's available for US$2.49 at the following link:
https://let-off-studios.itch.io/mom-n-pops
If you want to learn more about the Mapemounde 2022 game jam, then have a look at this link:
https://itch.io/jam/mapemounde2022
Thanks!