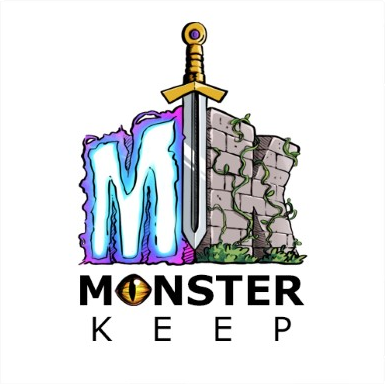 My latest artist has finished the NEW Logo for "Monster Keep". I love the new logo... I think it looks pretty cool! I think Madison did a wonderful job in bringing to life a "mock-up" that I had designed. Although she has a real busy schedule, I am hoping to sign her for the remainder of the artwork for the game...!
Some format issues:
15 Card Booster which includes everything (besides 1d6) to play.

2 Boosters for two-player game play...

But the game supports up to four-players in an "arena" format.
Some Lore:
Heroes and Monsters come from around the land to compete Head-To-Head against each other in this "arena" card battle game.

Will you become the Master of the Keep or will your army of combatants fall prey to the cruelty of the Keep!

Challenge your friends and your foes... And try to surmount the odds by battling your way to the top.