Here is ONE (1) Sample/Sneak Peek/Preview of the ART and ART-STYLE for "Monster Keep" (MK).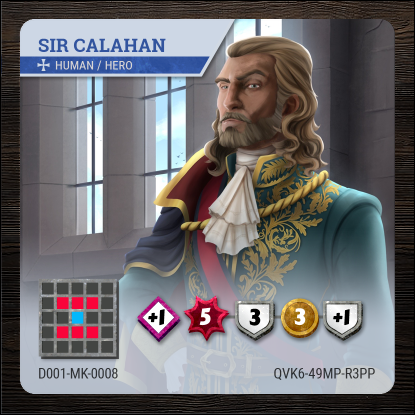 Please feel free to share your thoughts. Sir Calahan is a "Warlord", as there are currently TEN (10) unique classes in the game.
The art may seem just a bit faded and this is due in partial to the card's layout and effects. Never-the-less you can still see sufficient detail on screen.
Let me know what you think?!