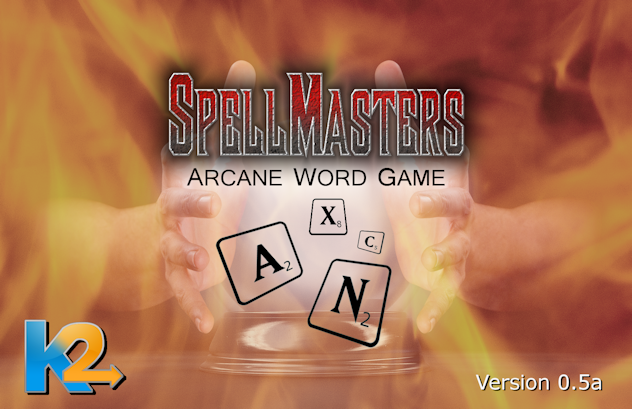 I've started re-working on this design, now that I have "unblocked" a few of the problems with the original design. I was stuck... but now have a NEW direction to explore with more ideas that could work with this design...
I've since corrected the image because it had some pixelation... This was done by improving the DPI resolution and then resizing the various letter tiles using PSP and not PhotoShop/Illustrator.
But overall I like the "direction" of this Box Cover. Makes me want to figure out how to best design this game... even though I have some more ideas to explore.