Here is a screen capture of my latest "The Game Crafter" (TGC) Order. A whooping $93.67 for two (2) Game Sets AT COST.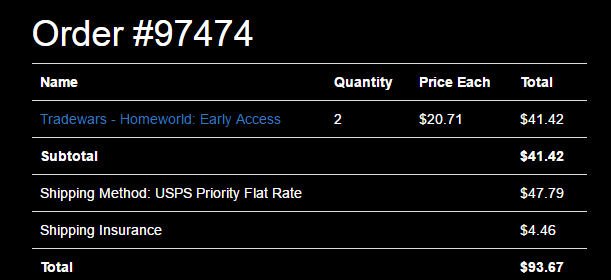 I have other plans for SELLING this game - because TGC is so pricey. I will of course maintain the game for sale via TGC (for online purchases) but I will be looking for other avenues to try and lower the cost to produce and resell the game.
Just wanted to show how pricey it can be!