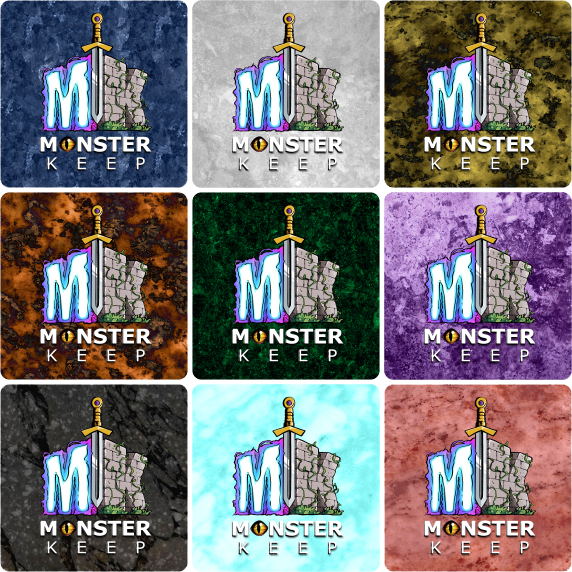 These are the latest "cardbacks" for "Monster Keep" (MK). Blending a ton of textures, colors, overlays, these will be more "memorable" than the previous ones which can also be seen from my Blog.
01 — Royal Blue [Humans]
02 — Slate Grey [High Elves]
03 — Ore Yellow [Dwarves]
04 — Burnt Orange [Gnomes]
05 — Arbor Green [Wood Elves]
06 — Deep Purple [Dark Elves]
07 — Coal Black [Undead]
08 — Frosty Cyan [Giants]
09 — Flesh Red [Orcs]
They all look very different, some with similarities (but that's how the layering of the overlays and colors played out).
Tell me which one is your "Favorite"!