Here is a COOL "Preview" of the Elvish Crusader... She's just kicked a whole lot of Undead rubbish and lit the mess on ... FIRE!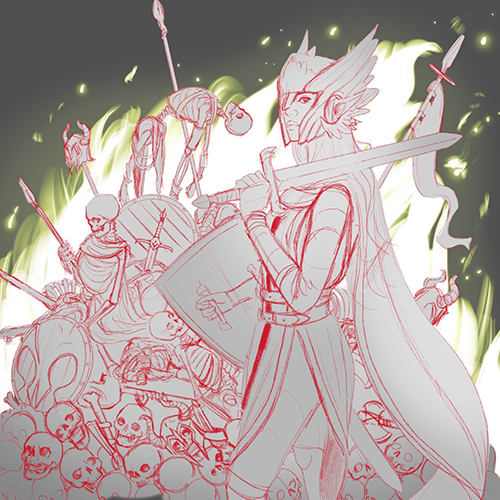 The illustration was a combined effort... Madison drew the Crusader in this "Taking Care of Business" pose ... And then I suggested: "How about a pile of undead monsters she's just defeated?!"
Can't wait to see the COLORED rendition! Enjoy.