So as some of you know, I decided to DESIGN a Splendorous "Expansion"... What does that imply or mean? Well it means that my "Expansion" entitled "Prospector" is an "Expansion" for the Original "core" Game Splendor!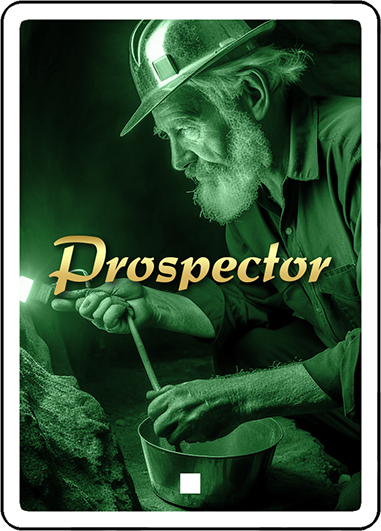 That's a preview of the Cardback of the game and as you can see there is an older gentleman in the process of examining a vein of gold in the depths of a mine.
I'll leave it at that for the moment. And I might post some EXTRA information in the next few days.
Just figured I'd share this with most of you. Best!