Well I just DESIGNED the "First" of six (6) LEGENDARY cards:
Purse of Plenty = Item (Purple), +1 Orange, Stockpile = 2Y + 2O + 2R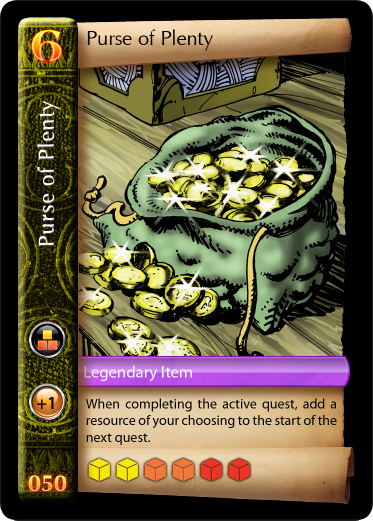 I realized one (1) of the cards previously drawn/illustrated was NOT going to be used by this 2nd version. I don't know WHY... It seems like during the sorting, the card was removed from circulation.
And so I decided...